Reasons to Get Solar Panels in Phoenix, Arizona
Solar panels in Phoenix, Arizona enable us to leverage one of the most abundant yet free of natural resources; the Sun. For too long, non-renewable resources and their excessive usage has harmed the environment, causing irreversible effects.
But there's more focus on renewable energy usage now, and solar energy is among the most widely used renewable energy resources. Solar panels, residential or commercial, are also called photovoltaic systems. They use semiconductor technology, converting the energy from sunlight into electrical energy to power a household or a commercial sector.
With a solar panel, enjoy environmental friendly electricty in your home all year round. More importantly, solar panels generate emission-free and clean electricity that does not take a toll on the environment. Even better, most solar panels have a long lifespan of up to 25 years, which means you don't have to worry about frequent replacements.
If you've decided to get solar panels for your Phoenix home or workplace, you're probably on the hunt for the finest solar companies in Arizona for the panel installation. Among all solar companies, Fire Valley Solar Co is undeniably the most reliable option for you.
We take it upon ourselves to install solar panels in Phoenix, Arizona in a timely, budget-friendly, and dependable manner. Get in touch with us today to learn more about our residential, commercial, solar panel roofing, solar panel installation features, solar installer, or even about tax incentives for your Phoenix, Arizona home.
About Fire Valley Solar Co of Phoenix
Founded a decade ago, Fire Valley Solar Co is one of the leading installers of residential and commercial solar panels in the United States. Over the years, we have excelled in designing, installing, and maintaining solar panels. We have a proven reputation and history of providing matchless services.
We understand that most of our clients shift to solar energy sources because it makes sense from an environmental and financial point of view. One day, the Earth will run out of coal and other non-renewable energy resources, such as natural gas and oil.
A single residential solar system has the capacity to offset nearly 100,000 lbs. of carbon dioxide in 20 years. That's equal to driving a car for up to 100,000 miles. If a single household can make so much environmental difference, then why shouldn't the majority jump the bandwagon?
To facilitate this choice for home and business owners in Phoenix, we started providing solar panel installation services years ago. As technology has advanced, so have our services.
We focus immensely on ensuring our clients have the most positive experience possible. In doing so, we stay committed to our goal of ultimate customer satisfaction from start to finish. Additionally, our team of Phoenix solar installers is sufficiently trained to effectively get on board with any technology or advancement in the solar energy industry.
Along with installing solar panels, we also educate Phoenix business and homeowners about the importance of solar energy and maintaining their solar panels. We take pride in handling all our Phoenix, Arizona solar projects in the most satisfactory and time-efficient way.
Call us today to get more information about our services.
Why Choose Fire Valley Solar Co?
The solar panel installation professionals that Phoenix locals can depend on!
When choosing one of the best Phoenix solar companies for installations, home and business owners have to make sure they make the right decision. If a solar panel is installed at the wrong angle or is not installed correctly, you won't get sufficient electricity generation.
Therefore, it's important to choose one of the most reputable solar companies in Arizona for solar installation that knows what it's doing. At Fire Valley Solar Co, excellent workmaship, giving you peace of mind.
Unlike some other solar companies in Phoenix, Arizona, we also offer maintenance tips to make your solar panels last for decades. In our years of solar panel installation, we have satisfied countless customers. Here's why you can let us take charge of your solar panel installation project with closed eyes.
 We take immense pride in our workmanship, and we are ready to stand behind it. That's why we offer a labor guarantee for all our projects.
 We also guarantee that your solar panel will provide sufficient power to run the whole household.
Customer Reviews: Our past clients have always had good things to say about it. You can find customer reviews on our website. To read more testimonials, get in touch with us.
Benefits of Solar Panels
In our years of solar panel service in Phoenix, we've had numerous professional installations. We have noticed the growing trend of solar panel installation as more and more homeowners are realizing it has great benefits for their pocket and the environment.
Here are some benefits of having solar panels on your commercial or residential buildings.
Environmental Impact
It's a well-known fact that non-renewable energy sources, such as natural gas and oil, have a negative impact on the environment. Burning these fuels produces a lot of harmful gases that ultimately become a part of the environment and then enter our bodies through inhalation.
On the other hand, solar energy is great for the environment. For one, it does not create greenhouse gases, so the air remains free of hazardous particles and gases.
Secondly, it does not pollute the water bodies like non-renewable energy sources too. Thirdly, a solar panel needs only a limited water supply for its maintenance as opposed to nuclear power plants that need up to 20 times more water.
Another great feature of solar panels is that they work without creating any noise. So, you won't have to worry about noise pollution either. By installing a solar panel on your property, you can ensure that you're not creating noise, air, or water pollution.
Fire Valley Solar Co can help you in this mission to reduce your carbon footprint and emissions. Urban areas are normally more affected by pollution than rural ones. So, installing a solar panel in your property is a wise decision for your own good and that of your surroundings.
Reduction of Energy Bill
Another notable benefit of solar panels is a significant reduction in your Phoenix energy bill. When you generate your own electricity using a solar panel on your roof, you will use less energy from the utility supplier.
In this way, you will be able to save a lot of money on your energy bill.
This is one of the most important benefits that solar panels have to offer. While you wait for them to completely pay off, look at your next commercial energy bill and compare it with the amount of money that you would save by investing in a solar panel system right now.
You will be surprised by just how much money this can really add up to over time.
Energy Production at Peak Hours
The demand for electrical energy is higher from noon to evening. Plus, you need more electricity early in the evening.
The benefit of using solar panels is that this is the exact time when the sun is overhead. So, you can expect the solar panel to produce plenty of energy during this time. This will help you save on commercial energy costs.
On top of that, the demand for electricity is also high during two other times: early morning and mid-afternoon. Solar panels are excellent at producing energy at these times too!
Decrease in Noise Pollution
Another benefit to using solar panels is a decrease in noise pollution because they do not make any noise while generating energy.
Since they are operated silently, your neighborhood or community will be free of air or sound pollution while the commercial power plants operate on non-renewable fuels like coal or petroleum.
This benefit alone should be enough reason to consider investing in a solar panel system because it will be good for both people and the environment.
How to Choose the Most Suitable Solar Installer in Phoenix, Arizona?
When you're choosing one of the best Phoenix solar companies for solar panels installation, you need to look for certain things. Not all solar companies in Arizona will provide the service you're looking for..
So, it's important you consider the following factors for solar panel installations.
Experience
Before you select a company for solar panel installation, make sure they're experienced in this industry. Companies must be accredited by the NABCEP, which is an organization that accredits solar installers.
They'll not only have one of these accreditations but others as well.
Workmanship Warranty
Some contractors offer a workmanship warranty for their solar panel installation. The warranty could be from one to 25 years, depending on the company you have selected.
Liability Insurance
Make sure the company you select is insured. This liability insurance will protect both parties in case there's an accident during installation or repair work. In fact, most of them are required by law to carry these insurances.
Check Their Reputation
If you are looking for one of the top solar panel installation companies in Arizona, the next thing to look for is the online reputation they have built with consumers like you. Some, if not most, review sites allow shoppers to leave comments about service providers they've worked with before.
If there are negative results posted on these websites, it's important that you don't hire this company for your needs. Online reviews can go both ways, though. Some positive and some negative comments may also be helpful for your decision-making process, so make sure to read them carefully.
It's ideal for you to check out local references and reviews about a company before going with them for solar panel installation within the Phoenix, Arizona area. You can also ask the solar installers in Phoenix for a referral related to a specific company that they've worked together with in the past.
Get an ETA
You don't want people to be on your roof, installing a solar panel for days. So, when you're selecting and choosing the most suitable solar panel installation companies that serve the Phoenix area, also check when they will finish the job.
You can ask them how many people will be working on the project because if the company has a small team of solar installers, it could take longer for them to finish solar panel roofing.
Get a Quote
You should always get an estimate from the potential solar company before signing any contract. Some of the top solar panel installation companies in Arizona give quotes that you can use to compare prices with other solar companies in Phoenix.
If they're giving their services at a very low price, their service may be subpar. But that's not always the case.
Make sure their quotes include information about the materials they'll be using and not just labor.
Call us or complete our local contact form today to get a quote about your Phoenix, Arizona residential or commercial solar panel installation projects.
Customized Solutions
A one-size-fits-all system won't do you much good. Instead, you should look for a company that can customize solar panel installation solutions for your needs.
So, these are the major things you should take into consideration when looking for a solar company in Phoenix, Arizona. But don't forget to read reviews about them online or ask your friend or family members if they know anyone in this field that can help you out.
Doing this will increase your chances of finding the greatest solar companies in Arizona.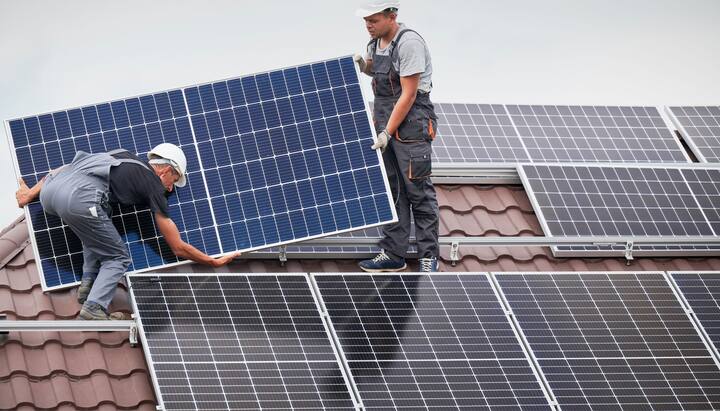 Phoenix Solar Panel Maintenance: Everything You Need to Know
Solar panels can be a remarkable investment if you maintain them well. Sometimes it feels like there is nothing you can do to protect your investment besides installing the panels in the first place.
However, solar panel maintenance is more important than you think. Here are some things that will help you maintain your solar panels.
If you want your panels to be maintained properly, it's important to keep them covered when they're not in use. If debris enters the frame of the panels or covers photovoltaic cells, it can cause damage.
While common sense might tell you this doesn't matter because the sun will evaporate snow and rain will wash away dust, these elements may contain chemicals that aren't good for solar energy systems over long periods of time.
Instead of risking something ruining your panels, it's best to purchase covers that are made specifically for solar panel systems.
If you have a covered area above your garage or path where the panels can be stored without damaging them, go ahead and put them there until you need to use them.
If you don't have an appropriate place, find one. It will save you time trying to clean off leaves and other debris before you start your workday later on.
Once leaves fall into the frame of the panel system, they can sometimes be hard to get out if moisture isn't applied correctly.
Instead of using water alone, it's a real good idea to invest in a quality solar panel cleaning product like the Eco-Wash manufactured by The Eco Wand Company.
The company has been around since 1990, and its products are made with non-toxic ingredients that will work on all panels, including crystalline silicon.
If your home is off the grid, you're likely used to keeping up with maintenance yourself. Since so much of this falls under routine upkeep, it can get frustrating when something needs attention but doesn't demand immediate action.
Every six months – or less if you live in an area where there's lots of pollen or dust in the air – check for damage such as cracks or holes that could lead to corrosion.
If you find any damage, contact a professional immediately. They will be able to address the problem before it becomes more difficult and costly to fix.
Cleaning solar panels is best left up to professionals, and this includes when there's no maintenance required.
Having said that, there are some things you can do in order to avoid additional damage if you do decide to use water on your panels.
Always use only filtered rainwater to clean your solar panels. Never tap water with minerals dissolved in it like calcium carbonate (which can etch glass) or sodium (which will corrode metal).
Never clean the frame of your panels with a power washer, as this can cause damage. If you have an excessive amount of dust on your panels, make a solution out of a gallon or so of filtered water mixed with six ounces of isopropyl alcohol and a mild dishwashing soap like Ivory.
Use this solution to clean the solar panel frame starting at the bottom and working your way up, making sure to get all sides. You will see dust falling off the ground.
When you are done, clean off any remaining solution with a microfiber cloth before it dries to avoid water spots. Always let the solar panel system dry completely before turning it back on.
For larger quantities of dust or pollen, use a large soft-bristled paintbrush to remove the debris from the frame instead of a rag. To make this work most effectively, apply filtered water/isopropyl alcohol solution first in order to loosen particles that may have gotten stuck between cells.
Always wash out your brush immediately after using it. If you don't, debris can accumulate on the solar panel's surface.
There's much more to learn about solar panel maintenance, but for now, it's important to know you should always take the time to prepare before working on them.
While it may feel like there isn't much that can be done once they're installed, there are certain precautions that will ensure you maintain them properly and keep them up and running well into the future.
How Does Weather Impact Solar Panels?
Extreme weather can impact your solar panels. Harsh weather isn't just about how hot or cold it is outside.
When there are storms, lightning strikes can damage your panels, especially if they are located higher up on the roof of a home.
There are some rooftop solutions that include features to protect against these kinds of damages, but they are typically only found in commercial solar panels. You may want to consider investing in this kind of protection for your system, depending on where it's installed and what activities take place nearby.
Get In Touch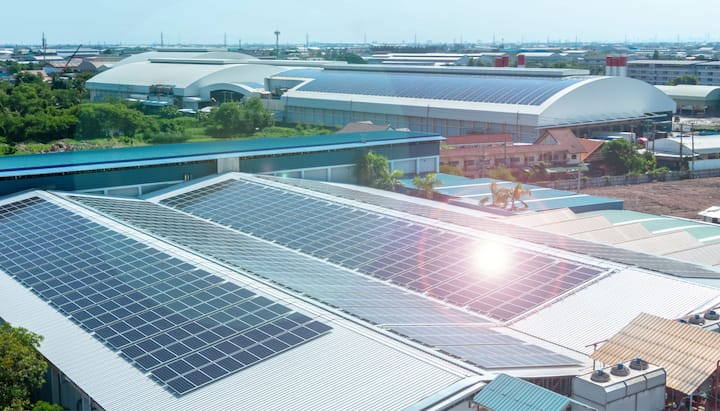 How Can I Make Sure My Phoenix Solar Panels Last?
Protecting your solar panels from extreme heat and cold is key to making sure they last as long as possible.
Most people don't realize that all-day direct sunlight can get hot enough to damage the cells in your solar panels that soak up rays. For this reason, you'll want to avoid installing them on the south-facing side of your house.
Instead, position your panels facing a more southerly direction in order to limit the amount of time they spend in full sun throughout the day. Also, consider planting trees or other shading vegetation around your panels.
If there is no way to avoid having your system face southwest for most of its exposure, you may want to add a coating on top of it that can help protect against heat build-up.
Solar panel operation doesn't stop with just protecting from physical damage and heat/cold exposure. In fact, one key component involves paying close attention to whether or not the weather is right for your system.
For example, you'll want to avoid rain if possible. This goes without saying, but even light rain can cause water spots to build up on your solar panels that will reduce their performance.
Any time there's a lot of rainfall, the right thing to do is to keep the panels turned off so they don't get wet and corrode internally.
If you do find yourself with an excessive amount of moisture buildup on your panel surface, you may be able to alleviate this issue by drying (or "de-moisturizing") them with one of the following methods:
Use a leaf blower to safely dry the panels
Brush/blow off any excess water with a soft or hard bristled brush.
If there's a significant amount of moisture on your panel, you may have to wait until it evaporates.
In terms of temperature, there are some basic guidelines that can help you determine how long your solar panels will last in certain types of weather.
In extremely cold environments, your panels need time to acclimate from extreme temperatures before they operate most optimally..
It doesn't take too long for them to do this, but if you live in an area where it is known to be quite chilly often throughout the year, keep an eye out for this to ensure your panels are operating properly.
If you live in an area that is known for having hot summer days or if you're investing in a system that will be installed on the roof of your home, make sure there isn't anything nearby, such as trees, that could potentially shade your panels.
Get in touch with us today to learn more about our Phoenix, Arizona solar panel installation services.
Did we miss anything?
Go ahead and give us a call if you are searching for any of the below:
Residential solar panel installation in Phoenix, Arizona
Commercial solar panel installation in Phoenix, Arizona
Roofing solar panel installation in Phoenix, Arizona
Solar installers in Phoenix, Arizona
Contact Us Today